Back to staff directory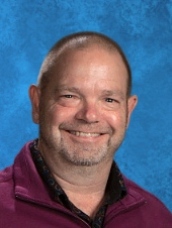 Teachers
Phone: 403-227-0060
Key Roles
I have taught grades 5-8 at IMS since 2004 I came here the 2nd year the school was open. Before coming to IMS I taught at JWES next door. Over the years I have enjoyed being involved in after school sports, especially basketball, student leadership, and encouraging boys' reading.
I started my Education degree as an adult student at Red Deer College after working for several years after high school. I received my Bachelor of Education degree from the University of Calgary. I also completed a Masters of Educational Studies degree from the University of Alberta.
Outside of school I love spending time with my family which includes my wife, 2 sons, 2 daughters-in-law, 2 grandsons, and my dog Ty. I like sports (Go Oilers!!), reading, golf, cross-country skiing, snowshoeing and kayaking.