Back to staff directory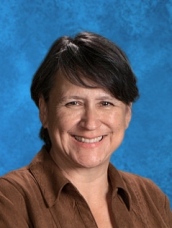 Counsellors
Phone: 403-227-0060
Key Roles
I have been working as a Family School Wellness Worker in the Chinook's Edge School Division since January 2004. I have a Bachelor of Education degree with a major in Social Studies and a minor in Family Studies, and I'm just in the final stages of completing my Master of Arts in Counselling Psychology degree. My husband and I have a blended family, with four wonderful kids and three grandchildren. I've been very blessed to have good relationships with all my kids. I am a voracious reader and I love photography. My newest and greatest passion is Baseball! I love major league baseball...never thought I'd say that…but it's true! My 10 year goal is to cheer for the Blue Jays in every major league stadium. I've managed 6/30 so far and hope to add more once travel across the border becomes safe again!
In my previous roles I worked as an Early Intervention Manager for Children's Services, Addictions Counsellor, and a Teacher. No matter where I may have strayed, my first love is always working with kids and there is no environment quite like a school.
The Family School Wellness (FSW) program exists to support students and their families socially and emotionally in order to help children be successful at school. I'm proud to be a part of that! If you are interested in accessing Family School Wellness or wish to learn more about the program, feel free to send me an email or contact me at the school.